Get paid
BOPP it!
Get paid instantly with no card fees and no chargebacks!
WATCH DEMO
using the bopp app
Transforming how you take payment
IN-PERSON
Customers pay securely by simply scanning a BOPP QR code on your device or custom poster (create your poster here).
REMOTELY
Send a secure Bopp Paylink via email or messenger. They simply click the link to pay.
Great news!
Consumers don't need the BOPP app to pay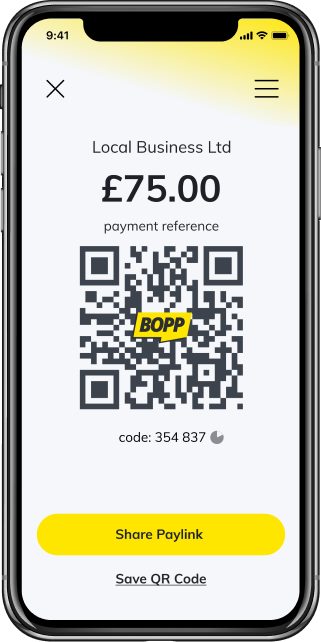 Connected to all major UK banks
Regulated by the Financial Conduct Authority
BOPP checkout
Accept 'Pay by Bank app' payments on your website.
SECURE
Provide a safe alternative for those uncomfortable with entering card details online. Customers can pay you directly using the bank app on their phone.
SMARTER
No credit or debit cards means lower fees, no risk of card fraud

and instant money in your bank.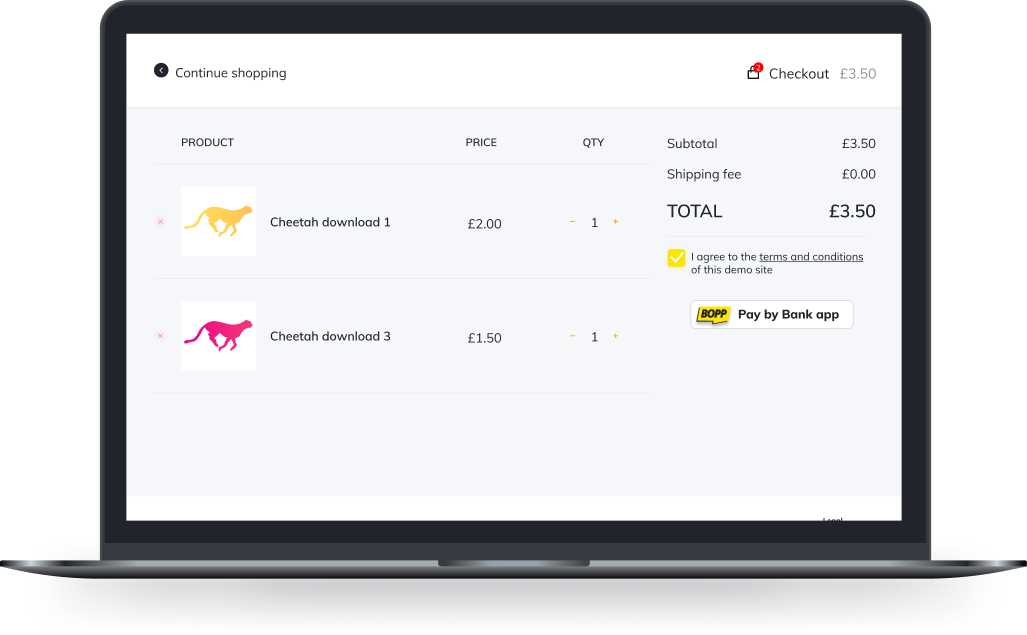 works with accounting platforms
Adding BOPP as a payment method to your accounting system is easy and takes only a few minutes
customers pay in seconds
Increase chances of prompt payment by making it easy for your clients to pay you.
simple integration
It is simple and quick to set up BOPP for any accounting platform - with no developer work required. You can integrate with Xero, Quickbooks, Zoho, Pandle and others.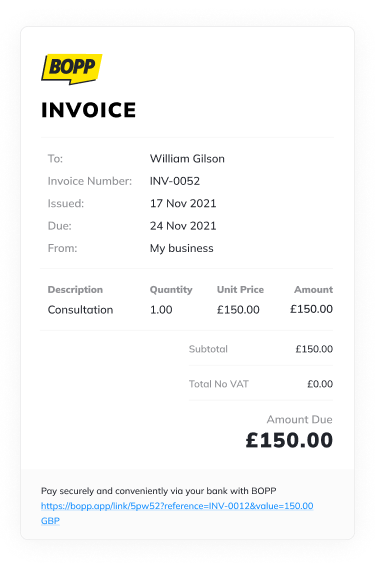 BOPP IS SAFE
All payments are authorised directly with the payer's bank.
Bank-verified
Anyone who generates a payment request must have the bank account details verified by their bank first.
Safe
All authentication takes place within the security and safety of your bank app. Your login details are never exposed.
BOPP will benefit millions. Not just businesses but organisations and individuals too.
Whenever there is money to be paid, BOPP is your solution.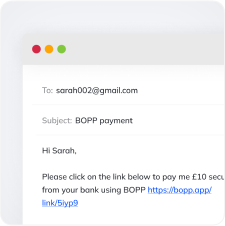 Add a paylink to an email for easy payment
Perfect for vets, accountants, IFA's. Ideal to collect payments in advance, plus an easy way to chase for late payments.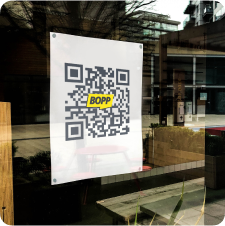 Take donations easily direct to your bank with a QR code
Ideal for charities, PTAs, retail charity shops, places of worship and more!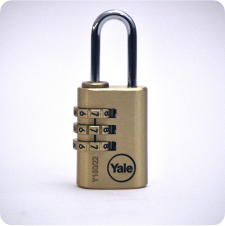 Provide a safer way to pay for your customers
Offer bank-to-bank BOPP payments where the payers can authenticate at their banking app and avoid entering their card details online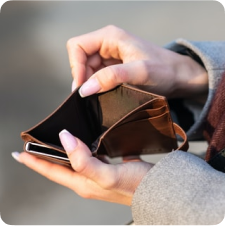 No more unfair payment fees
BOPP offers minimum 5p, maximum 50p fee per transaction.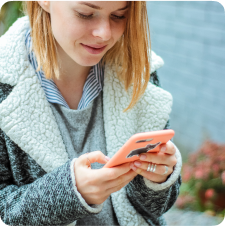 Taking payments over the phone?
Send BOPP Paylink via SMS and offer your clients a safer and quicker way to pay. Perfect for tradespeople, dentists, florists, property rental, deposits and much more.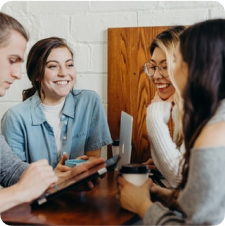 Send a single paylink to several people to collect split fees
Personal users or business can collect set or open amounts from multiple people in a group.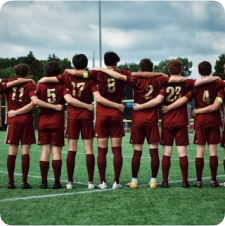 Collect subs easily for your club or sports team
Send them all a text with a paylink for an easy payment.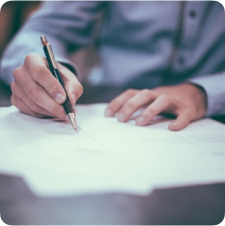 In a high risk sector or have difficulty getting a merchant agreement?
No problem with BOPP as there are no credit checks. If you have a bank account, BOPP works for you.
Find out how BOPP can work for you
Fair pricing
Minimum 5p, maximum 50p per transaction.
Improve Cash Flow
Get your money in seconds with direct bank payments.
Easy For Customers
Your customers do not need the BOPP app to pay you.
Peace Of Mind
Every pay request made through BOPP has bank-verified account details.
Secure
Make payments from the security of your bank app
Add Your Own Reference
You can easily add a sales invoice reference to the payment request.
Transparency
There are no hidden terms. No minimum contract length. No sign-up or cancellation fees.
Regulated
BOPP is regulated by the Financial Conduct Authority (FCA) in the UK.
Online Support
The BOPP team is here to help you with whatever you need via live chat and online support.